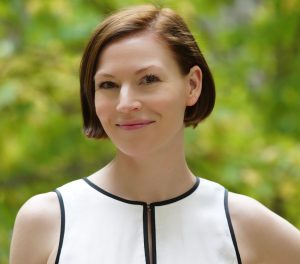 Dr. Heather Adams
Heather Adams Ed.D. is a senior program manager at the College Excellence Program, leading the development of transfer initiatives. Prior to joining CEP, Heather served as the Director of the UCLA Transfer Student Center and Director of UCLA College Learning Communities. The core focus of Dr. Adams's work has centered on generating institutionalized receptivity, support, and policy restructuring for underserved student communities through strategic partnership and practice. Dr. Adams advocated for the establishment of the UCLA Transfer Center and transformed a program serving 300 students annually to a thriving and collaborative campus Center that provides numerous resources and support to over 27,000 transfer students each year. A proud community college transfer student, Dr. Adams earned an A.A. in Psychology from Santa Monica College, and transferred to UCLA where she obtained a B.A. in Psychology and an Ed.D. in Educational Leadership. Her primary research has focused on the transfer and adult student experience and institutional best practices in supporting the transfer student community.
---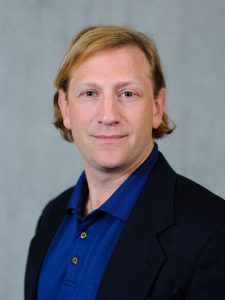 Dr. Nathaniel J. Bray
Dr. Nathaniel J. Bray is a professor of higher education administration and associate director of the Education Policy Center at the University of Alabama, and a senior fellow with College Promise. His work focuses on issues of financial access to higher education through examining institutional, state, and federal policies and their outcomes. Dr. Bray has over fifty publications on college and university functioning, and he has spent multiple terms on the editorial boards of such publications as the Journal of College Student Development, Innovative Higher Education, Journal of Collective Bargaining in Higher Education, Journal of General Education, Journal of Higher Education Athletics and Innovation, and the advisory board of the ASHE Higher Education Report Monograph series. His work has led to funded research projects on topics such as return on higher education investment, evaluation of transfer systems, Pell Grants, as well as an NSF Broadening Grant looking at community college faculty course revision in introductory STEM field courses. Prior  to  his  employment  at  Alabama,  he  worked  as  research  analyst  in  institutional research and planning analysis at Virginia Tech. Dr. Bray holds a PhD and MEd from Vanderbilt University in higher education administration, and a BA in biology from Harvard College.
---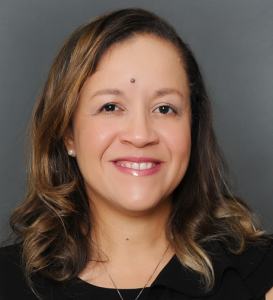 Dr. Nia Haydel
Dr. Nia Woods Haydel serves as the Vice President for Alliance Engagement and Institutional Transformation at Complete College America.  In this role, she provides leadership on initiatives focusing on strengthening partnerships with alliance members, developing strategies to build on existing college completion policy initiatives, and conceptualizing CCA's work around institutional transformation. Prior to her current position, she dedicated over 20 years on college campuses envisioning, planning, and executing strategic initiatives designed to elevate the student experience through tenures in Academic Affairs, Enrollment Management, Intercultural Relations, and Student Affairs as both a faculty member and administrator. Her diverse experiences have influenced her commitment to crafting learning environments that address the holistic needs of students thereby increasing their propensity for success particularly for populations who have been excluded from full participation in higher education. Her research interests are in the areas of social justice and education specifically focusing on power and privilege, and the responsibility of higher education to educate the community on social injustice (higher education as a public good).  She earned a B.S. in Psychology from the University of New Orleans, M.S. in Higher Education Administration from Texas A & M University, and a Ph.D. in Educational Policy Studies from Georgia State University.  She resides in New Orleans, LA with her husband, Chase, and their 3 children, Issis, Chase, and Noelle.
---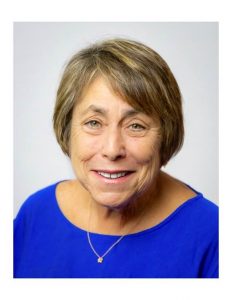 Dr. Martha Kanter
Dr. Martha Kanter leads College Promise, a national nonprofit, nonpartisan movement with bipartisan support to increase college opportunity and student success, leveraging Promise scholarships and wrap-around supports in hundreds of communities across 47 states and 30 statewide programs. She promotes policies that apply evidence-based education interventions, financing models, and behavioral incentives to raise America's high school and college graduation rates for the college, career and community success of our nation's students. She is also a Senior Fellow at the Steinhardt Institute for Higher Education Policy at New York University. From 2009-2013, Dr. Kanter served as U.S. Under Secretary of Education, overseeing all federal postsecondary policies and programs. She led the successful implementation of the Direct Student Loan program, resulting in a 50-percent increase in college enrollment for low-income Pell grant recipients, growing from 6 to more than 9 million students. From 1993-2009, Dr. Kanter was President of De Anza College and then Chancellor of the Foothill-De Anza Community College District in Silicon Valley, California. Previously, she was Vice Chancellor for Policy & Research for the California Community College System, a vice president, dean and longtime faculty member. Dr. Kanter holds an Ed.D. from the University of San Francisco, a Master's degree from Harvard University, and a B.A. degree from Brandeis University. Her education career began in the 9th grade as a reading intern at Boston's South End House followed by teaching economically disadvantaged high school students in a church basement. From there, she entered the higher education world of teaching and serving students, faculty, and staff. On a personal note, she is proud of her longstanding collaboration with the Education Policy Center at the University of Alabama, and is thrilled that Harvard Education Press has just announced the new book: "Educating the Top 100 Percent: Policy Pathways for Public Higher Education" co-authored with Dr. Steve Katsinas and Dr. Nathaniel Bray.
---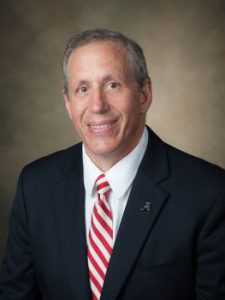 Dr. Steve Katsinas
Steve Katsinas is director of the Education Policy Center (EPC) at The University of Alabama, and professor of higher education and political science. Katsinas earned  his  bachelor's  in  history  from  the  University  of  Illinois,  master's  in  history and doctorate in higher education from Southern Illinois University. While working  for  Congressman  Paul  Simon,  he  wrote  the  background  report  for  the  first hearings of a congressional committee on access of Hispanics to higher education. After an initial stint at Alabama, he worked at Miami-Dade College and taught at Oklahoma State University and the Universities of Toledo and North Texas, before returning in 2005 to direct EPC. Drawing upon visits to five hundred colleges in forty-four states, and work with projects of the Ford, Kellogg, Jack Kent  Cooke,  and  Gates  foundations,  Katsinas  writes  on  college  classifications, access, finance, transfer, and student aid. He has presented at the White House five times and at the departments of Education and Agriculture six times each. The EPC has published twenty studies of Pell Grants since 2010, and this work has been recognized nationally. In 2018, he presented at convenings on HBCUs sponsored  by  the  National  Urban  League  and  ETS.  He  is  a  senior  fellow  with  College Promise.
---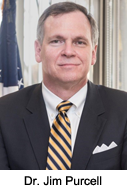 Dr. James E. Purcell
James E. Purcell, Ed.D., was named the State Higher Education Executive Officer (SHEEO) of the Alabama Commission on Higher Education in April, 2017, having served previously as the SHEEO in Rhode Island, Louisiana and Arkansas.
Dr. Purcell is a strong advocate for institutional research and planning as a means to implement policies and programs related to higher education. This organized approach provides a blueprint for expanding access to higher education and improving student attainment. The transparency across the higher education system will be essential in responding to workforce needs in Alabama. During his career, he has secured grant funding from state, federal and private philanthropic organizations to support these goals, particularly for adult degree completions.
Dr. Purcell is a past president of the Southern Association for Institutional Research and a former member of the executive council of SHEEO.
The Alabama native holds an Ed.D. in Higher Education Administration from the University of Alabama, a M.Ed. in Counseling from the University of Montevallo and a B.S. in Public Administration from Auburn University.
Dr. Purcell has spent the past thirty years advocating for students and institutions of higher education to maximize their potential.