June 28 – July 1, 202
Instructor: Nichole Wilson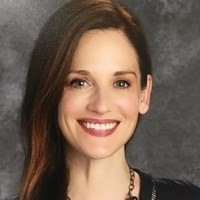 Nichole Wilson has taught Advanced Placement English Literature and English 4 at William Mason High School in Cincinnati, Ohio for 20 years. She is the Grade 12 ELA Team Leader at Mason, a Teacher Leader Liaison for the state of Ohio, and the chairperson for the 2021 Ohio Teacher Leadership Summit.
She is an AP English Literature Consultant, Mentor, and Exam Reader, and has spoken about best practices at a number of conferences, including the Advanced Placement Annual Conference (2017, 2018, 2019),  the College Board's National Forum (2013, 2015, 2017), and the Ohio Teacher Leadership Summit (2020, 2021). Additionally, she was an organizer and speaker for Mosaic 2020, the unofficial AP English Literature & Language Conference. She is currently an organizer for Mosaic 2021. 
Through the J. William Fulbright program, Nichole taught Literature, Language, and Media Studies at East Norfolk Sixth Form College in England. She has also worked as a journalist for a daily newspaper, and as a Public Relations Director and adjunct instructor at the university level.
---
Course Description
Our session is designed to engage all aspects of teaching AP English Literature and Composition, from overall philosophy to pragmatic details.  While we have an agenda packed full of activities and materials, the very nature of bringing together a group of teachers suggests a collegial atmosphere conducive to the exchange of ideas.  Consequently, some adjustments may occur to meet the needs and concerns of the participants. 
Learning Objectives: 
Participants will engage with useful resources and activities that deepen their understanding of the content and structure of the Advanced Placement English Literature course. 

Participants will develop strategies to address issues of access to and equity in the AP Lit classroom.

Participants will develop a plan to identify and address district, school and classroom-level policies and practices that enhance or restrict student opportunities to participate in AP.

Participants will demonstrate knowledge of the AP Lit Course and Exam Description and Curricular Requirements.

Participants will develop a long-term instructional plan that incorporates all units, topics, and skills from the College Board's Course and Exam Description.

Participants will demonstrate understanding of how AP Classroom can be used to develop the skills and practices for the course and develop plans that reinforce connections.

Participants will be able to interpret data in AP Classroom and other College Board resources (i.e. Instructional Planning Report) and use it to reflect on implications for instruction.
Materials To Bring: 
Copy of current AP Literature course syllabus (if your school has given you one)

Lesson plan template specific to your district

Standards specific to your district/state
---
Course Agenda Overview                                                                                                         
Session 1: 
Introductions, The AP Audit, Equity & Access,  Course & Exam 
Description Tour, CED Units 1, 4, 7: Prose Passage Review, 
Student Samples & Scoring, Instructional Strategies; AP Classroom
Session 2:
CED Units 2, 5, 8: Poetry Review, Student Samples & Scoring,
 Instructional Strategies; Multiple Choice Strategies for Prose & Poetry;
 Instructional Planning Activities for CED Units 1 & 2; AP Classroom 
Session 3:
CED Units 3, 6, 9: The Literary Argument Essay Review; Student Samples 
& Scoring, Instructional Strategies; Instructional Planning Activities for
 CED Unit 3; Introduction to Instructional Planning Reports & Action 
Research.
Session 4: 
Lesson Plan Design & Action Research; Syllabus Design
Syllabus Design & "Bringing Soul To The Recipe" Mini-Conference