July 19 – 22, 2021
ONLINE
Instructor: Jane Piper Clendinning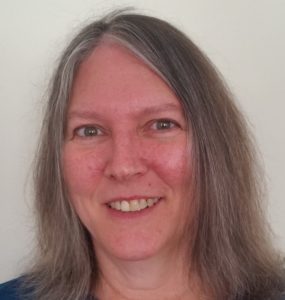 Jane Piper Clendinning is a Professor of Music Theory at Florida State University College of Music in Tallahassee, Florida.  She holds degrees in music theory from Samford University, North Texas State University, and Yale University.  She has served as a member (1998-2002) and chair (2002-2006) of the AP Music Theory Test Development Committee, as an AP reader, and on the committee that prepared the 2019 AP Music Theory Course Description.  She is an active College-Board approved consultant for AP Music Theory.  Her textbooks The Musician's Guide to Theory and Analysis (W. W. Norton, 4th ed., 2021), The Musician's Guide to Aural Skills (W. W. Norton, 4th ed., 2021), and The Musician's Guide to the Fundamentals (W. W. Norton, 3rd ed. 2017) were co-authored with Elizabeth West Marvin (Eastman School of Music), Paul Murphy (Muhlenberg College), and Joel Phillips (Westminster Choir College of Ryder University).
---
Course Description
This Music Theory AP Summer Institute's primary focus is on mastery of the AP Music Theory Core Content, with the goal of each participant leaving with current and accurate content knowledge for each of the essential written and aural skills topics taught in AP and university-level music theory courses.  Along with review of content details and ways to teach the course core content, we will examine how the core content is organized according to the 2019 AP Music Theory Course and Exam Description, tested in the AP Exam (including grading rubrics), and how to prepare students for college-level study.
The special feature topics this year include working with the resources in AP Classroom and new online AP Music Theory videos, plus we will have ample time to discuss concerns and share successful strategies in teaching under unusual conditions.
Other special session topics for this workshop include:
diversity in the classroom–working with students with various learning styles, varied socio-economic and cultural backgrounds, differing abilities and disabilities, and uneven preparation for the course;
the potentials (and a few pitfalls) of using popular music repertoire in the AP Music Theory classroom;
new teaching approaches that are used in college courses such as the "flipped classroom," JiTT (just in time teaching), and Peer-Led Learning;
course administration—syllabus and course schedule preparation; selecting and securing textbooks and other materials; recruiting students for your course; working with other music teachers; gaining support from your school and district's administration; AP test administration procedures, and other related issues; and
interesting activities to engage your class after the AP Exam.
---
Course Agenda Overview
Monday, July 19
8:00-8:50 a.m Eastern, 7-7:50 a.m. Central, 6:00-6:50 a.m. Mountain, 5:00-5:50 a.m. Pacific
Required Synchronous Welcome and Organizational session
Daily Schedule, July 19-22
Other than the first morning of the workshop, the morning asynchronous sessions can be done the evening before (or some in the morning, some the evening before) if that is more convenient for your schedule.
Session 1: Asynchronous, 1 hour and 30 minutes
(Break 15 minutes)
Session 2: Asynchronous, 1 hour and 30 minutes
(Lunch Break)
Session 3: Synchronous, 1 hour and 15 minutes
(Break 15 minutes)
Session 4: Synchronous, 1 hour and 15 minutes
(Break 15 minutes)
Session 5: Synchronous, 45 minutes
after Session 5: Optional Q & A (usually 15 minutes or less)
Asynchronous "Homework" Activities (at least 1 hour and 30 minutes)