2022 AIFT Conference is Back In Person!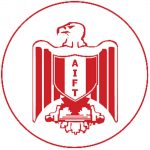 45th Annual American Institute on Federal Taxation
June 15-17, 2022
On behalf of the American Institute on Federal Taxation, it is a pleasure to extend our personal invitation to the 45th Annual Institute, which will be held on Wednesday, June 15 through Friday, June 17 with options to attend in person at the Embassy Suites hotel in Hoover, Alabama or online.
Our 2022 program includes many of the best speakers in the country. It is an AIFT tradition to provide the highest caliber tax program that presents and explains the latest tax strategies, updates, legislative forecasts and planning techniques. The goal of the Institute is to provide you with the resources and information you need to best serve your clients.
Registration is available by clicking the Register button above, or by calling 205-348-3000. Once registration and payment are received, you will receive an email confirming your registration. For more information, please contact Jessica Kimbrough via phone at 205-348-6225 or email conferenceservices@ua.edu. 
We look forward to seeing you at the 45th Annual American Institute on Federal Taxation.
Sincerely,
Myra S. Roberts and Blake A. Madison
AIFT Co-Chairs
Sponsored By: