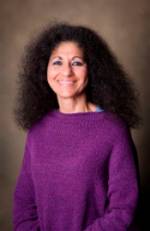 Joanne Terrell, MSW, LICSW, PIP
Terrell earned her Bachelors of Psychology degree from the State University of New York and her MSW from The University of Alabama. She has been a faculty member in the School of Social Work at The University of Alabama for 20 years. She retired from full time teaching in June 2015. She has taught in the BSW and MSW programs. Her areas of specialization include psychiatric and forensic social work in in-patient and outpatient settings as well as community organization and advocacy. She was the Clinical Supervisor for the Youth Services Institute's Continuum of Care Program at the School of Social Work. In that role she supervised the provision of outpatient treatment to juvenile sex offenders throughout the state of Alabama. Terrell has maintained a private practice in clinical social work for 30 years. She provides individual, marital and family therapy to adolescents and adults.
Terrell has conducted Ethics Workshops around the state to various agencies and organizations for the last 5 years. She has provided clinical supervision to social workers working towards their LICSW for the past 15 years. She currently conducts 2 clinical supervision groups.
For the past 20 years, Terrell has provided consulting services to the criminal and family court systems throughout the state of Alabama in the areas of death penalty mitigation, community corrections options and therapeutic divorce mediation. She provides expert witness testimony in a variety of state and federal cases in many jurisdictions throughout the state of Alabama