July 12-15, 2021
Instructor: Laszlo Nagy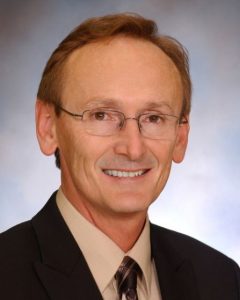 Laszlo Nagy has taught AP Calculus AB and BC in Miami-Dade and Broward County Public Schools, FL for 18 years. He enjoys conducting one day and multi day workshops as a College Board endorsed Workshop Consultant. He has served as an AP Calculus reader since 2008. Laszlo has been a Mock reading facilitator and an online reader of Mock AP Calculus tests. He conducts AP Review sessions for the students of Broward County Public Schools and serves as the Lead Teacher for the District AP Calculus Professional Learning Community. Laszlo is responsible for the design and maintenance of the District Canvas Calculus Course created for District teachers and students when virtual learning is mandated. Laszlo was Teacher of the Year at Western High School, Broward County Mathematics Teacher of the Year, and Broward County Teacher of the Year finalist in 2011. He currently teaches at Cypress Bay High School in Weston, FL. Laszlo is passionate about teaching AP Calculus and is highly motivated to provide superior trainings, support, resources and encouragement to AP Calculus teachers everywhere. He has been National Board Certified in AYA Mathematics since 2001.
---
Course Description
During this AP Calculus AB Summer Institute, you'll explore the course framework, AP Classroom resources and mapping the course for the year and unit lesson planning. The course will cover all major topics tested in the AP Calculus AB exam, strategies for student engagement and success, instructional strategies, AP and AP style resources and test information. While the content of the course will be the backbone connecting the days we spend together, activities, discussions, resources, teaching tips, exam and scoring information will be spiraled throughout the topics. We will look at previous AP exam FR questions to better understand the scoring and how that can and should impact our classroom instruction. To better serve participants, sessions will transition between whole group and small group activities.
This course will also include discussions on AP Classroom, AP Audit, the 2019 Course and Exam Description, equity and access, and how teachers can actively promote access for all students while maintaining and growing student success. Each day will include strategies, discussion and collaboration aimed at differentiating/scaffolding instruction to meet the needs of all students enrolled in AP Calculus.
---
Course Agenda Overview
Course and Exam Description
Limits and Continuity
Supplemental Resources
Differentiation: Definition and Basic Derivative Rules
AP Classroom
Differentiation: Composite, Implicit, and Inverse Functions
Panning the Course
Contextual Applications of Differentiation
Additional Resources in AP Classroom
Analytical Applications of Differentiation
Related Rates and Optimization
Integration and Accumulation of Change
Error Analysis
Differential Equations
Application of Integration
Rate in Rate out Problems
Analysis of AP Calculus Exam
Mathematical Practice 4: Communication and Notation
Scoring Free Response Questions
Strategies and Pedagogical Tools