The University of Alabama's College of Continuing Studies has partnered with digital badging provider Credly to provide you with digital credentials upon completion of select faculty and staff professional development opportunities. A digital badge can be used in email signatures, on personal web sites, on social media accounts, and on electronic versions of your resume or CV to convey the skills you have acquired to earn a credential.  We currently offer the following Badges.
Municipal Certification
Certified Municipal Clerk (CMC)
Master Municipal Clerk (MMC)
Certified Municipal Revenue Officer (CMRO)
Certified Governmental Accounting Technician (CGAT)
Alabama Association of School Business Officials (AASBO)
CSFO Certificate Program
Payroll/Personnel Certificate Program
Purchasing/Procurement Certificate Program
Local School Financial Management Certificate Program
Project Management
Project Management Certificate Program 
What is a Digital Badge?
A digital badge is an image that is linked to personalized metadata, which provide specific information about your achievement.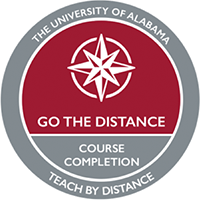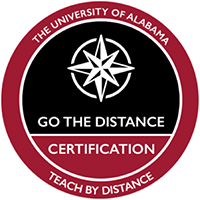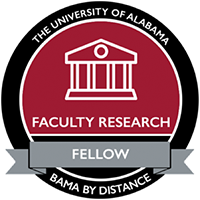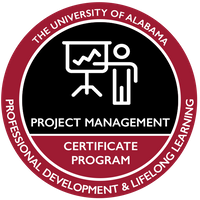 One-Click Verification
A digital badge is an online representation of an achievement, with distinct advantages over a printed certificate. It allows interested parties to view, with a single click, the metadata that is attached to your badge. This metadata provides detailed information on your skills and qualifications, including the activities you completed to earn the credential. This is useful when trying to demonstrate the value of your capabilities, and serves as verified proof that you have earned the credential.
When someone clicks the link that corresponds to your digital badge, they will see a badge overview page on the Credly website.
Why Should I Participate in the Digital Badge Program?
Digital badges are a transparent, portable, and verifiable way to demonstrate your skills and recognize your achievements. They clearly represent to external viewers the criteria, assessment requirements, and rigor of the professional development programs you have completed.