Workshop Overview
Executive and management professionals display their leadership skills and business
acumen in many ways. There is one skill set, however, that is often overlooked, but
when mastered has the ability to increase one's perceived credibility, success, and
career advancement. This one-day interactive workshop will equip you with expert techniques
for public speaking and presentation management. Through highly interactive sessions,
you will learn how to craft effective messages for a variety of audiences, cultivate
dynamic delivery, and calm public speaking anxiety. Participants will have an opportunity
to apply newly learned skills with practice in a dynamic environment followed by immediate
feedback by experts in the field.
Available Dates:

Custom training available on-site or via Zoom Livestream – On your schedule!

Pricing:

Custom pricing available.
Who Should Attend
Are you a professional who regularly networks or has the opportunity to present informative
or persuasive presentations to a variety of client/organizational audiences? If so,
the Professionally Speaking Workshop was designed with you in mind. Whether you give
product information to customers, or are tasked with sharing information to internal
audiences, maximizing your communication opportunities is a vital function of effective
leadership. During the workshop, participants will walk through the steps to develop
and present a product/service pitch, an elevator pitch, and an introduction to a presentation
they would most likely give.
What you'll Learn
Craft strategic and engaging messages
Cultivate dynamic delivery through body language and use of visual aids
Calm public speaking anxiety
Constructively give and receive presentation feedback; and
Create a personal and product oriented pitch to achieve your goals
Workshop Outline
Day
Title
Overview
Crafting a Message
Strategic Preparation
Creating an effective message begins with strategic preparation. Begin with focusing
on the key questions to assist in this process.
Cultivate Delivery
Practice makes better, not perfect. Cultivating dynamic delivery takes lots of practice
and includes being comfortable with the material itself combined with effective use
of gestures, facial expression, and vocal variety. Participants will learn strategies
for avoiding typical presentation pitfalls.
Calming Anxiety
Practice is key to overcoming anxiety. Participants will learn strategies for how
not to get rid of "butterflies", but instead, how to teach them to fly in formation.
Participants will be given management strategy tips to employ before the presentation,
during the presentation, and for use in fielding questions.
Elevator Pitches
First Impressions
First impressions are created by how one is able to describe themselves and their
current role—who you are?
Constructive Feedback
Participants will experience group work with their peers by giving and receiving presentation
feedback.
Prepared Pitch
Having a prepared pitch with a clear, concise message about who you are and what you
do, ready to deliver at a moment's notice, is what separates successful professionals
from their peers. Participants will learn to prepare and craft an effective elevator
pitch for themselves and their product or service.
Unique workshop offerings
Action-learning activities for individuals via group work in crafting, delivering
and receiving feedback on a personal message pitch for a product or service.
Use of the Speaker's Diamond to create a conversational approach to the presentation.
Additional opportunities for private coaching sessions at The Speaking Studio. One
or two hour coaching sessions with Dr. Alexa Chilcutt or Dr. Adam Brooks or other
studio staff.
Approved for 6 hours of Behavioral CPE by the Alabama State Board of Public Accountancy.
Workshop Leads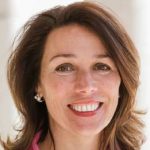 Dr. Alexa S. Chilcutt, Associate Professor/Director of the Public Speaking Program,
Department of Communication Studies, The University of Alabama
DR. ALEXA S. CHILCUTT is an expert in the areas of public speaking, professionalism
and impression management as well as leadership and team dynamics. She is the assistant
director of the Public Speaking Program at UA and provides staff development programs
for the university's College of Continuing Studies as well as seminars for individuals
and managerial groups in the private sector. Chilcutt has a doctorate in mass communication
and a M.A. in public relations and advertising.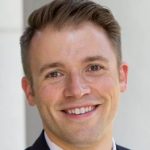 Dr. Adam S. Brooks, Assistant Professor/Director of the Public Speaking Program, Department
of Communication Studies, The University of Alabama
DR. ADAM S. BROOKS is a nationally renowned public speaker with a Ph.D. in communication
and information sciences, an M.A. in communication studies, and a background in public
relations. His research focuses on rhetoric in the areas or diversity, identity and
cultural studies. As the current director of the Public Speaking Program at The University
of Alabama, Brooks oversees the Speaking Studio with a mission to help clients clarify
and craft effective messages, cultivate dynamic delivery, and calm public speaking
anxiety. Over the course of his career, Brooks has coached numerous public speakers
to national acclaim and is an expert in the areas of diversity and communication,
public speaking delivery, popular culture, and mass communication.
---