Keynote Speakers for The 19th Annual Fall Social Work Conference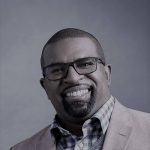 Kevin McNeil
Kevin McNeil is a Motivational Speaker, Victim Advocate, author, and CEO of the Twe12e Project, an organization that educates the world on the effects of trauma and abuse on individuals, families, and communities. Kevin's passion is to help others heal from the effects of trauma and abuse. He is a renowned speaker who shares lessons from his own life experiences that transform, motivate, and inspire an individual's mindset and potential. Kevin's mission is to "motivate change in the world through trauma and abuse education," and his vision is to "create a better tomorrow for today's children."
Kevin retired from the DeKalb County Police Department of Georgia after 20 years of service. He served eight years as a Police Officer, and twelve years as a Special Victims Unit Detective. His training and attention to detail helped him solve several high-profile serial rape cases in the Atlanta area. Kevin's background coupled with his extensive research on trauma and the effects of abuse, defines and differentiates his message. He travels internationally speaking on topics relevant to Child Advocacy Centers, Police Departments, Department of Family and Children Services, District Attorney's Offices, athletic organizations, schools and universities, parents and foster parents, as well as community members. Kevin has appeared on numerous radio, television, and podcast programs;
and has been featured in several magazine articles.
Kevin has delivered the keynote presentation and workshops at the International Child Symposium on Child Abuse in Huntsville, Alabama, delivered a plenary presentation and workshops at the San Diego International Conference on Child and Family Maltreatment in San Diego, California, and has spoken at events sponsored by Darkness To Light, GNESA, and numerous Child Advocacy Centers across the United States. In April 2019, he traveled to Bermuda to help train law enforcement surrounding child abuse and child sexual assault.
In addition to law enforcement training, Kevin obtained his Master of Divinity Degree from the Interdenominational Theological Center in Atlanta, Georgia. He is the author of six published books, several of which empower others to live out their God-given purpose. Kevin's talks reveal a positive, practical, and strategic approach to support others in realizing their biggest dreams and potential. He motivates individuals to draw closer to their strength through his books, workshop trainings, business coaching, character refinement, and with honest, confident, and respectful communication.
---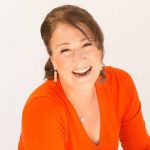 Kathy Gruver
Kathy Gruver, PhD has graced stages on four continents (including TEDx), three cruise ships, and a handful of islands. Her combination of humor, performance background, real life experience, and formal education makes her a well-rounded, in-demand speaker. She hosts the TV show based on her first book, The Alternative Medicine Cabinet, and has earned her PhD in Natural Health. Dr. Gruver is the twelve-time award-winning author of seven books, including Conquer Your Stress, Workplace Wellness, Conquer your Stress at Work, and Journey of Healing. She has studied mind/body medicine at the famed Benson-Henry Institute for Mind-Body Medicine at Harvard, has been featured as an expert in numerous publications including Glamour, Fitness, Time, WebMD, Prevention, Huffington Post, and Dr. Oz's The Good Life, and has appeared on over 250 radio & TV shows including Lifetime, NPR, CBS Radio, and SkyNews London. In 2015, she had the privilege of creating a stress reduction program for the US Military, and has been studying psychology and human behavior her entire life. For fun and stress relief, Gruver does hip hop and flying trapeze.