Keynote Speakers for The 20th Annual Fall Social Work Conference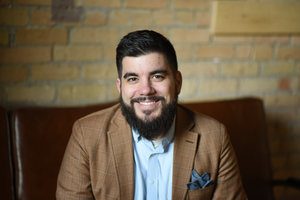 Ed Morales
Since 2001, Ed has worked with more than 1,000 kids and their families around the Midwest.
First as a school social worker, then as a school-based therapist, Ed has worked with children ages 5-22 in charter schools, district schools, parochial schools and in community clinic settings.
Ed received his Master of Social Work and Master of Public Policy from the University of Minnesota, and is a Licensed Independent Clinical Social Worker, as well as Minnesota's only Certified Trainer of Collaborative Problem Solving.
In addition to his work with Socorro Consulting, Ed is a Child Welfare Foundations Trainer with the Minnesota Department of Human Services, works as an On-call Social Worker for Children's Hospitals & Clinics of Minnesota, and provides clinical supervision for social workers seeking licensure, as well as organizational consultation for organizations focused on foster and adoptive care. In August, 2019, Ed was appointed to the Minnesota Subcommittee on Children's Mental Health, where he represents parents of children with emotional disorders.
Ed has presented for organizations and at conferences around the United States, for audiences ranging from 3-300. A highly sought-after speaker, Ed drives points home with humility and hilarity and plenty of storytelling.
Previous presentation partners have included the Minnesota Department of Human Services, the Minnesota Department of Education, the North American Council on Adoptable Children, the Minnesota Educator's Association, the National Association of Social Workers Minnesota and Nebraska Chapters, the Minnesota Association of Children's Mental Health, and parent groups, foster and adoptive organizations and schools across the Twin Cities.
Ed lives in North Minneapolis with his wife, Latoya and her son, his two adopted daughters, and his cat, Mocha.
---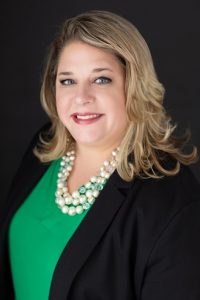 Kristin Scroggin
Kristin Scroggin cant do math, or bake a pie, but she is a GREAT speaker! Kristin has her Masters in Communication Studies, Bachelors in Communication Arts. She was a Communications Lecturer at the University of Alabama in Huntsville for 11 years before starting her own training company, genWHY Communications in 2017.  Her passion is generational diversity and all things soft-skill related. She has spoken at conferences and  to hundreds of organizations across the United States ranging from Fortune 500 companies to tiny non-profits. Obsessed with travel, and desperate to see the world, she and her husband try to keep their heads above water while parenting their four children and any foster children who come their way.
---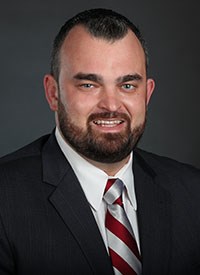 Bryan Hodgson
Bryan Hodgson is in his second season as an assistant coach at The University of Alabama and was one of the first hires made by head coach Nate Oats.
On the recruiting trail, Hodgson has established himself as one of the top recruiters in the nation. On the court, Hodgson, who was on Oats' staff at the University of Buffalo, helped implement one of the highest-powered offenses across the nation.
Hodgson came to the Capstone after having spent four seasons (2015-19) with Oats at the University of Buffalo, where together they helped take the men's basketball program to unprecedented heights. While there, Hodgson helped guide the Bulls to three NCAA Tournament appearances and three Mid-American Conference Tournament championships, while also earning a pair of MAC regular season titles. In addition, Buffalo reached the Round of 32 in the NCAA Tournament in each of their final two seasons (2018 and 2019).
Prior to his time at Buffalo, Hodgson served as the assistant coach at Midland (Texas) College, where he helped lead the team to a six-win turnaround during the 2014-15 season. He helped manage all aspects of recruitment for Midland and conducted individual skill development workouts and in-season team practice sessions.
A western New York native, Hodgson served as an assistant coach from 2010 through 2013 at Jamestown Community College, where he also helped turn around a program upon his arrival. He coached 14 players who received scholarships to four-year schools after their graduation from JCC, coaching nine all-region players during his time.
Hodgson played two seasons at Jamestown Community College, serving as a two-year captain, before heading to the Fredonia State, where he finished his education and served as an assistant coach.
Hodgson earned his undergraduate degree in sports management from Fredonia State in 2011 and his masters in education from the University of the Southwest in 2015.