The ADHD conference is planned to meet the various requirements for professional development from the following organizations. As these continuing education (CE) applications are approved, we will update this page to reflect the number of approved CE hours available:
Alabama Board of Nursing (Provider #ABNPO222, expires 11/26/2023)
Alabama State Board of Occupational Therapy
Alabama State Board of Social Work Examiners (Provider #0290, expires 12/31/2020)
American Psychological Association
Continuing Medical Education
Commission on Rehabilitation Counselor Certification
Alabama Education Professionals STI-PD Program*
National Board for Certified Counselors (Provider #3000)
Certificates will be mailed out after the program based on your attendance. Partial credit will not be issued, and certificates will not be awarded early. Psychology and CME credit will be awarded by session, and certificates will be mailed after the conference,directly to the attendee, by the approving organization.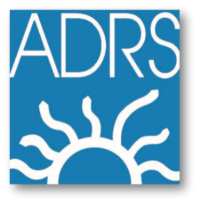 The Alabama Department of Rehabilitation Services (ADRS) is approved by the Commission on Rehabilitation Counselor Certification (CRCC) to sponsor continuing education credits for counselors. Sponsor number 00089608.
This program is sponsored by The University of Alabama and the Alabama Psychological Association (aPA). The Alabama Psychological Association is approved by the American Psychological Association (APA) to sponsor continuing education for psychologists. aPA maintains responsibility for this program and its contents.
*Alabama Education Professionals STI-PD Programs Register on the STI-PD Website. This STI-PD session will be closed 15 days after the final meeting date. If you do not register by that particular date, you will not be able to register and you will not receive credit for attendance.