Workshop Overview
"The greatest leader is not necessarily the one who does the greatest things. He is the one that gets the people to do the greatest things." – Ronald Reagan
Champion leaders are those leaders of leaders who unleash talent to drive organizational success. They understand and utilize a delicate balance of hard and soft skills. Moving beyond merely knowing what to do, a true leader is deeply invested in how to do it.  In this workshop you'll learn foundational roles, skills and functions of champion leadership, influence, negotiation, conflict resolution and accountability. We'll conclude with a dynamic real-world exercise, translating learning objectives into practical leadership.
Available Dates:
Custom training available on-site or via Zoom Livestream – On your schedule!
Two-day format available.
Pricing:
Custom pricing available.
This workshop has been approved for 12 hours of behavioral CPE by the AL State Board of Public Accountancy.
Who Should Attend
Managers and leaders of all levels seeking to enhance their leadership skills with the purpose of achieving strategic results on behalf of individuals, teams and the organization.
What You Will Learn
Learn the fundamentals of leadership competencies for future skill development
Develop specific strategies for creating a culture of accountability and performance
Lessons learned from the great leadership champions of athletics
Comprehend necessary strategies for influencing, motivating and negotiating with others
Analyze the dynamics of conflict and appropriate resolution strategies
Evaluate planned actions targeted toward a results-oriented focus
Workshop Outline
Title
Overview
Day 1

Management & Leadership Foundations: Roles, Skills and Functions – Part 1
Leadership Styles of Champions: Tying Action to Skills – Making the "Process" Work with Brandon Gibson (Lunch Provided)
Management & Leadership Foundations: Roles, Skills and Functions – Part 2

Day 2

Negotiation & Influence Strategies
Leadership Styles of Champions: Tying Action to Skills – Champs Win! with Martin Houston – (Lunch Provided)
Resolving Conflict and Finding Solutions
Summary and Takeaways of Leadership Strategies
Workshop Leads
Brandon Gibson
A talented and devoted athlete, he has always savored the joy of being a champion. Gibson was a tri-sport athlete at UMS-Wright in Mobile where he was a member of state championship teams in football as well as track and field. He was a top-5 football recruit within the state of Alabama and signed a scholarship with The University of Alabama.  During his career with The Crimson Tide, Gibson received several awards and accolades including (2010 & 2011) Special Teams Player of the Year; (2011) the Jerry Duncan "I Like to Practice" Award; (2011) Charlie Compton Award, which recognizes Christian leadership. In addition to the individual recognition awards, Gibson was also a member of the 2009 & 2011 National Championship teams. He holds a Bachelor's Degree in Communications (Public Relations) and a Master's Degree in Sports Management.
Dr. Dan Bachrach
Daniel (Dan) Bachrach is a professor and a Robert C. and Rosa P. Morrow Endowed Faculty Excellence Fellow in the Management Department at The University of Alabama. He joined UA as a faculty member in August of 2002 and was promoted to full professor in 2014. Bachrach's research has focused primarily on organizational citizenship behavior (OCB), transactive memory systems (TMS), corporate social responsibility (CSR) and sales team performance. He is co-author or co-editor of nine books, including Handbook of Behavioral Operations Management (Oxford University Press 2015), as well as two top-selling management textbooks, Management 13 (Wiley, 2015) and Exploring Management 6e (Wiley, 2017).
Bachrach received a BA in psychology from Bates College (Lewiston ME, 1995), a MS in Industrial/Organizational Psychology from the University of Wisconsin (Oshkosh, 1997) and a PhD in organizational behavior/Human Resources from Indiana University (Bloomington, 2002). His teaching recognition includes the 2017 National Alumni Association Outstanding Commitment to Teaching Award (OCTA). The OCTA is the University's highest honor for excellence in teaching. Bachrach serves on the editorial boards of two of his field's leading journals, the Journal of Applied Psychology and Organizational Behavior and Human Decision Processes.
Martin Houston
Martin Houston, former University of Alabama player and member of the 1992 National Championship Team will discuss Leadership and the Power of Choice.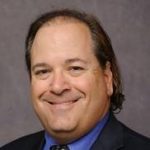 Dr. Lou Marino
Dr. Marino is an Associate Professor of Strategic Management and Entrepreneurship at The University of Alabama. He received his PhD from Indiana University, his MBA from SUNY Buffalo and his undergraduate from SUNY Geneso. His primary areas of research and teaching include Strategic Management and Entrepreneurship with subspecialties including strategic alliances, strategic management in small and medium sized enterprises and new venture creation.
Angela Martin
Angela Martin is a native of Greenville, SC and received her Bachelor's Degree from Clark Atlanta University and her M.B.A. from Wake Forest University.  Her career began with S.A.L.E.S., Inc. where she created marketing campaigns for rental properties followed by 7 years at Michelin North America where she worked as Territory Manager in the Southern California and Las Vegas markets, then as a custom trainer at the North American headquarters in Greenville, SC.  She is currently Senior Talent Development Representative at Hunt Refining Company in Tuscaloosa where she manages professional development, succession planning and employee retention.  She is a Society of Human Resource Certified Professional, a certified facilitator, change management leader and instructional designer.  Ms. Martin is passionate about people living a full life and reaching their goals.
Mary Patterson, CPA
Mary Patterson works in the College of Continuing Studies at The University of Alabama as Program Manager where she assists the CCS team in designing and implementing professional development and training programs, industrial training programs, offered in on-campus, on-site or online venues. Ms. Patterson has a Bachelor's degree in Business from the University of Alabama's Culverhouse College of Commerce with a major in accounting. She is a Certified Public Accountant and stays abreast of current developments relevant to business owners including management, economics, accounting, taxation and marketing. She worked previously as Director of the Alabama Entrepreneurial Research Network (AERN) in the Culverhouse College of Commerce to bring the resources from the University of Alabama down to the community level. She is a member of the Tuscaloosa Chapter of the Alabama Society of CPAs, the Culverhouse Commerce Executives Society and the Southern Automotive Women's Forum.