Problem Solving and People Solving: Learning to Lead
---
Workshop Overview
Faced with repeating, entrenched and complex personal and technically complex events,
managers must constantly wrestle with the on-the ground challenges that define their
working environment. Critical to the study of management, these challenges are most
often likely to emerge in highly resource-constrained contexts – there just isn't
enough to go around – and managers have to dig deep to solve all of the problems that
emerge and reemerge, and that define professional success and failure. Where does
the juice to solve these problems come from? The only place that the power to be great
comes from – the only place it will ever or could ever come from – is from you, and
only you. The magic – the power – comes from you..
Available Dates:
Custom training available on-site or via Zoom Livestream – On your schedule!
Workshop Outline
Title
Overview
Day 1

Taking the Lead
Traits, Behaviors, Styles of Leadership
If-Then Leadership
Leadership Development
Making It All Happen – Needs
Making It Happen – Process
Motivating Work
Workshop Leads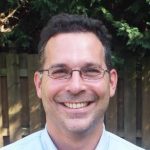 Dr. Dan Bachrach
Daniel (Dan) Bachrach is a professor and a Robert C. and Rosa P. Morrow Endowed Faculty
Excellence Fellow in the Management Department at The University of Alabama. He joined UA
as a faculty member in August of 2002 and was promoted to full professor in 2014.
Bachrach's research has focused primarily on organizational citizenship behavior (OCB),
transactive memory systems (TMS), corporate social responsibility (CSR) and sales
team performance. He is co-author or co-editor of nine books, including Handbook of Behavioral Operations Management (Oxford University Press 2015), as well as two top-selling management textbooks,
Management 13 (Wiley, 2015) and Exploring Management 6e (Wiley, 2017).
Bachrach received a BA in psychology from Bates College (Lewiston ME, 1995), a MS
in Industrial/Organizational Psychology from the University of Wisconsin (Oshkosh,
1997) and a PhD in organizational behavior/Human Resources from Indiana University
(Bloomington, 2002). His teaching recognition includes the 2017 National Alumni Association
Outstanding Commitment to Teaching Award (OCTA). The OCTA is the University's highest
honor for excellence in teaching. Bachrach serves on the editorial boards of two of
his field's leading journals, the Journal of Applied Psychology and Organizational Behavior and Human Decision Processes.