Supervision Part II Modern Day Challenges
Workshop Overview
Possessing a capable skill-set is only half of the potential solution. Modern day
supervisors must execute relentlessly in producing results for their respective organizations.
This workshop moves beyond the attainment of up-to-date supervisory skills to applying
such skills while facing the daunting organizational challenges of the 21st century.
It provides an overview of today's organizations, issues affecting organizations and
ways that modern supervisors in organizations are responding strategically. This workshop
also focuses on emerging new directions for supervision, the future of supervision
and ways to prepare for and act in the future.
Available Dates:
Custom training available on-site or via Zoom Livestream – On your schedule!
Workshop Outline
Title
Overview
Day 1

Modern Day Supervision
Exerting Positive Influence and Leading People
The Emerging Role of Facilitator: Working with Groups and Teams
Employment Engagement
Managing the Critical Process of Problem Solving with Creativity
Helping People Work Together: Human Relations
Taking Responsibility: Organizational Ethics
Planning for Change: Technology and Modern Work Requirements
Preparing for the Future: Supervision Tomorrow
Unique workshop offerings
A future-focused and strategic view of the challenge for modern day supervisors
Workshop Leads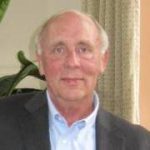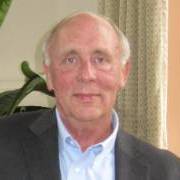 Dr. Robert K. Prescott, SPHR, SHRM-SCP
Dr. Robert K. Prescott has spent twenty years in industry and as many years teaching
in academic positions. He is currently Director-Corporate Engagement for The University
of Alabama and has most recently served for sixteen years as Graduate Faculty of Management
at the Crummer Graduate School of Business at Rollins College in Winter Park, Florida.
His personal teaching expertise and research focuses on all aspects of human resource
management, leadership, organization behavior, training & development and enterprise
consulting. He is a native of Birmingham, Alabama, holds a B.S. in Marketing from
the University of Alabama and a Ph.D. in Workforce Education and Development from
The Pennsylvania State University.