Larry Baldwin – Director, Human Resources Institute and The Angus R. and David J. Cooper Faculty Fellow, The University of Alabama Culverhouse College of Business
Larry Baldwin is Director of the Human Resources Institute and Clinical Instructor at The University of Alabama in Tuscaloosa, Alabama.  His specialties include all aspects related to HR Management and Management Consulting.  His previous work involved an extensive background in industry with organizations such as Norton Lilly International where he served as Vice President Human Resources & Risk Management and Powertel in the position of Manager, Human Resources.  Mr. Baldwin's education includes a MBA from the University of South Alabama.
Mike Bean, MSHRD, SHRM-SCP – President and Sr. HR Consultant, Passion HR
Mike has over 25 years of hands-on, day-to-day HR leadership at all levels within the organizations he has served. His expertise focuses on talent management, compensation, benefits, employee engagement, organization development, and strategic management. He states, "I have always been perceived as a trusted business adviser that desires to put the 'Human' back into Human Resources. I am proud of my work ethic and commitment to excellence in service, and I want my commitment to serve clients with confidence and integrity to shine through."

Josh Bennett – Shareholder, Maynard Cooper and Gale
Josh is a Shareholder in the Labor & Employment practice at Maynard Cooper. He provides representation and guidance to clients across a broad range of EEO and labor and employment matters. Josh represents clients engaged in Department of Labor audits and investigations and has experience in litigating and providing advice relating to the enforceability of employment agreements and non-compete agreements.  Josh's practice also includes advising clients on labor issues and representing management in grievance proceedings and labor arbitrations.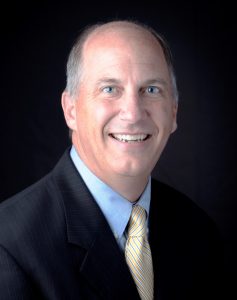 Pete Blank, MHR, CSP – Leadership Expert, Author and National Speaker, peteblank.com
After a stint as a television sportscaster, Pete began his Disney career in 1994.  Over the next 13 years, he managed various areas of Disney's theme parks and resorts, where he learned what it takes to run a world-class organization. Pete is the Training and OD Manager for the Personnel Board of Jefferson County.  As a leadership expert and professional speaker, he also works with organizations and associations all across the U.S., helping them achieve their goals in the areas of leadership, employee engagement and customer service.
His first book is Employee Engagement: Lessons from the Mouse House. His next book, 55 Ways to add Disney Magic to your Organization, was released on August 1, 2020.  Both books are available on amazon.com.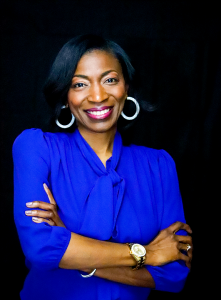 JeFreda Brown – CEO, Provisional Financial Education, LLC
As CEO of Provision Financial Education, LLC, it is her passion and life goal to help people develop financial health and wellness through financial education. Her passion is to help people learn about financial management. As a Certified Financial Education Instructor (CFEI), she promotes financial wellness as a Financial Literacy Educator and Advocate. With over 20 years' experience in federal, nonprofit, corporate, and academic sectors, JeFreda is one of America's Premiere Financial Educators. Additionally, JeFreda is a Speaker and Author. She is available for on-site and online workshops, trainings, webinars, conferences, interviews, and private sessions.
Starr Turner Drum, CIPM, CIPP/E, FIP – Shareholder, Maynard Cooper and Gale
Starr has extensive experience in developing globally compliant privacy and information governance policies and programs to manage the content and volume of data and protect its safety and security. Starr is particularly equipped to support organizations with General Data Protection Regulation (GDPR) and California Consumer Privacy Act (CCPA) compliance. Starr helps clients assess privacy and cybersecurity risks associated with potential acquisition targets. She also assists clients with resolving brandjacking, username squatting, and other intellectual property issues related to control over their online and social media presence, and has successfully represented her clients in privacy and data breach regulatory investigations and civil litigation.
Donald D. Elswick, CIH, CSP, CHMM, CIT – Executive Director, University of Alabama SafeState, Division of Industrial and Environmental Programs
Donald D. Elswick has more than 30 years of government and multi- industry experience, holding several senior positions in Environmental, Health and Safety (EHS) organizations with companies. He has taught emerging professionals at The University of Findlay and operated a consulting company that provided comprehensive EHS services. He is currently the Executive Director, University of Alabama (UA) SafeState, Division of Industrial and Environmental Programs. Mr. Elswick has supported oversight of the implementation of companies EHS policies, procedures, standards, guidelines and practices in government operations, chemical industry, high-speed manufacturing, and food industry. His work with varied safety organizations has resulted in dramatic reductions in injuries and worker compensation claims, improvements in hazardous waste and process safety management, and compliance with federal requirements.
Brandon Gibson – Leadership Consultant and Speaker, Transformation Partners, LLC
A talented and devoted athlete, Brandon has always savored the joy of being a champion. He was a member of Nick Saban's first recruiting class at The University of Alabama. Even as a freshman, his teammates and coaches recognized his character and knack for leadership. He was appointed by his coaches to be a member of Peer Group and appointed by his teammates to serve the team as a member of the Leadership Group. Because of the outstanding professionalism and overall positive impression he left on so many during his career with the Crimson Tide, Gibson's job-search was fortunately short-lived. He accepted a job as a medical device sales representative with Exactech until 2015.  Currently, he is a leadership consultant and speaker for Transformation Partners, LLC.  Brandon's entrepreneurial spirit has led him to pursue a career in brand modeling, but he spends majority of his time running a mentorship and leadership program with his friends and business partners.
Sarah S. Glover, CIPP/US – Shareholder, Maynard Cooper and Gale
Sarah is a member of Maynard Cooper's Cybersecurity & Privacy practice. Sarah's practice focuses on cybersecurity risk assessments, cybersecurity incident response planning, cybersecurity and privacy compliance, training, and policy development, vendor management and contract negotiation, and data breach response. She also helps clients analyze cybersecurity risks associated with new technologies and potential acquisition targets. Her clients include businesses from a variety of industries, from Fortune 500 companies to technology start-ups. Sarah was appointed to serve as the Vice Chair of the Alabama State Bar Cybersecurity Task Force. She is an adjunct professor at the University of Alabama School of Law, where she teaches a course on privacy and data security law.
John B. Holmes, III – Shareholder, Maynard Cooper and Gale
John is the leader of the Firm's Labor and Employment Practice Group. He represents management and advises clients in a wide variety of EEO and labor and employment matters. He also represents companies in a variety of administrative matters, including Federal Mine Safety and Health Administration (MSHA) and Occupational Health and Safety Administration (OSHA) enforcement actions, miner discrimination and temporary reinstatement claims, MSHA special investigations and MSHA and OSHA investigations of workplace accidents, and resulting third-party litigation. He offers consultation services to employers who are drafting or updating employment handbooks and policies, and he provides training to employers on a variety of topics, most notably on administering the FMLA and requests for reasonable accommodations under the ADA. He routinely conducts investigations into workplace issues ranging from harassment to employee theft. John has successful jury trial experience in both state and federal courts throughout the United States, as well as experience in obtaining summary judgment on behalf of clients.
Heather Lebischak – Public Speaker, Trainer, Heather Lebischak, LLC
Heather Lebischak was born and raised in Birmingham, Alabama. She received her bachelor's degree from the University of Montevallo in 2001 in Kinesiology (just a fancy word for P. E.), which she utilizes in the kickboxing class she teaches. Prior to entering the world of public speaking, she worked in the legal field for over 15 years in the areas of Labor & Employment law and Employee Benefits as a secretary and paralegal. Working in these areas gave her invaluable insight into the human resources arena and the issues they face on a daily basis. She is also currently pursuing her master's degree in communications from the University of Alabama. In addition to that, she is also a published author having written a book about her experience raising a son with ADHD. From the value of appreciation to leadership to extreme couponing she has traveled the country speaking to numerous organizations.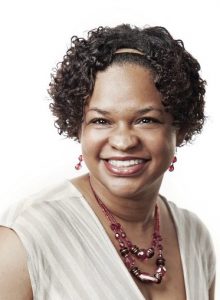 Concetta Lewis, SPHR, SHRM-SCP – Vice President of People Development, Daxko
Concetta Lewis has 10 years of human resources experience in the corporate sector and was recently promoted to Vice President of People Development at Daxko.  Graduating from Stillman College with a degree in Business Administration concentration Accounting, Concetta gained 7 years of accounting experience before transitioning into a generalist role that would allow her to work in all functional areas in Human Resources. Throughout her tenure as an HR professional Concetta has worked in technology, services and nonprofit industries. Concetta is a member of SHRM and the Birmingham SHRM serving in many roles including her current role of President.
Angela Martin, MBA, SHRM-CP – Senior Talent Development Representative, Hunt Refining
Angela Martin began her career in marketing with S.A.L.E.S., Inc. where she created marketing campaigns for rental properties, followed by 7 years with Michelin North America. After two years in the oil and gas industry in Houston, TX, as a Leadership and Learning Leader, Ms. Martin decided to start her own consultancy and began to work with non-profits, religious organizations and radio in the areas of administration and leadership. In 2016, Ms. Martin joined Hunt Refining Company in Tuscaloosa, AL. She is currently Senior Talent Development Representative at Hunt Refining where she manages Professional development, succession planning and employee retention and engagement efforts. She is a Society for Human Resource Management Certified Professional as well as a certified facilitator, change management leader and instructional designer. Ms. Martin is passionate about people living a full life and reaching their goals.
Jillian Miles – Talent Management Consultant, Horizon Point Consulting
Jillian is a Talent Management Consultant with a background in higher education and in industry. As an educator, she designed, taught, and facilitated university courses and career development programs in the fields of management, human resources, entrepreneurship, and organizational development. She also has experience with recruitment, selection, training, and development in a corporate setting, in particular with multinational firms. She values community involvement and serves as an active volunteer leader and member of professional and civic organizations, including the Society for Human Resource Management (SHRM), National Career Development Association (NCDA), and The Junior League. She is a SHRM Certified Professional (SHRM-CP), a Global Career Development Facilitator (GCDF), and a Certified Career Services Provider (CCSP).

Brock Phillips – Associate, Maynard Cooper and Gale
Brock is an Associate in Maynard Cooper & Gale's Labor & Employment Practice Group in Birmingham, AL. Brock received an Bachelor's Degree from Auburn University and went on to obtain his J.D. from the University of Virginia School of Law, where he served on the Managing Board of the Journal of Law & Politics and worked in the school's Appellate Litigation Clinic. Brock's practice spans a broad range of labor and employment matters, including cases arising under various state and federal laws, and assist clients engaged in administrative audits and investigations. He also offers consultation to employers in need of assistance drafting or updating employment handbooks and policies.
Matthew T. Scully – Partner, Burr & Forman LLP
Mr. Scully represents management in the area of labor and employment law. His practice is proactive, focused on managing the complex economic, legal and business decision employers must make in effectively managing their workforce. Matthew Scully has considerable experience litigating and advising clients concerning all aspects of employment law, including workplace investigations, disciplinary actions, employment policies, and managing leave. He has experience working with clients in various industries and with small, medium and large sized employers, including Fortune 500 companies.
Austin Suellentrop, MS, ACC – CliftonStrengths Portfolio Manager, Gallup
Austin Suellentrop leads Gallup's organizational strategy for growing CliftonStrengths worldwide. Through close partnership with our learning, technology, research and client teams, he helps ensure we are staying true to the mission of CliftonStrengths while providing the tools needed to further the strengths-based approach to human development. He specializes in helping Gallup clients to bridge the gap between Gallup research and practical application in the workplace, particularly when leading through times of extraordinary change. His mission is to inspire others to action by telling stories with passion and excitement about what individuals and teams can accomplish when they have the opportunity to do what they do best.
Shanna Ullmann, PhD – Founding Partner, Transformation Partners
Shanna Ullmann is the founding partner of Transformation Partners, offering specialized consulting and employee learning and development programs empowering clients to be more successful in all aspects of their business engagements. She has worked with a wide range of professionals teaching them the art and practice of effective interactions and communications with clients and between colleagues.  Shanna has over 25 years of hands-on human relations, executive education and corporate training experience advising global corporations, universities, the US military and US Federal government organizations on Leadership Development, Strategic Planning, Constituent Engagement, Cross Cultural Communications, Diversity and Harassment, Professional Etiquette and Protocol, Business Communications, and Mediation and Workplace Conflict Resolution. She has extensive experience as an adjunct instructor with the University of Alabama, Auburn University, Rollins College, USAF Air University and Fordham University.
Theresa M. Welbourne, PhD – Professor of Management, Culverhouse College of Business, The University of Alabama
Dr. Theresa M. Welbourne's expertise is in the areas of entrepreneurship, human capital management and strategic leadership in high growth, entrepreneurial and high change organizations. Theresa is a prolific writer, well known speaker, and she focuses on turning rigorous research into practical tools that are being used by organizations around the world. She consults with numerous organizations in multiple industries including manufacturing, high technology, telecommunications, financial services, and professional consulting organizations. Theresa runs a large-scale research study on initial public offerings (IPOs), which focuses on the development of new learning to identify the drivers of sustainable and continual firm-level growth. She also is the founder, president, and CEO of eePulse, Inc., a human capital technology and consulting firm.
Randy C. Wilborn, CTP – Vice President and Senior Production Manager, Treasury Management Division, Regions Bank
Randy is vice president and a senior product manager within the Treasury Management division of Regions Bank headquartered in Birmingham, Alabama. In his current position, he serves as a product manager for the banks' Treasury Management Disbursements Products, Fraud Prevention solutions and payroll card services. With over twenty-five years of banking and financial services experience, Randy has held a variety of banking roles. Prior to his current position, he served as a product manager for ACH, EDI (Electronic Data Interchange), and Wire Transfer.  Earlier in his career, he worked with BNY Mellon in Pittsburgh, Pennsylvania as a product manager for Business Banking solutions and at BBVA Compass where he managed commercial retirement and investment accounts. He also worked there as a market research analyst.